Vegan Parmesan cheese is tangy, cheesy, and delicious!  This nut free vegan Parmesan has just four simple ingredients and is ready in under 5 minutes.
Remember that Parmesan you used to sprinkle out of a green can onto pizza and pasta?  Well, this is that.  Except a millions times tastier, not to mention better for you.  Did you know there is wood pulp, in the form of cellulose, in some grated Parmesans?  I mean, wood technically comes from a plant, but do we really want to eat that?  No thank you!
This Parmesan won't melt, but is delicious sprinkled on just about anything.  I love sprinkling it on pizza, pasta, salads and even popcorn!  Most recently I used it on eggplant rollatini and couldn't stop eating it!
What is Vegan Parmesan Cheese Made of?
Vegan Parmesan cheese is made from 4 simple ingredients:
Sunflower Seeds – Make sure to use raw unsalted sunflower seeds. I use sunflower seeds because they are economical and provide a nut free option.  I have also made vegan Parmesan successfully with pumpkin seeds and cashews.
Nutritional Yeast – Nutritional yeast is a deactivated form of yeast that adds a cheesy flavor to things.  It is also high in nutrition and provides large doses of Vitamin B-12 and fiber.
Granulated Garlic Powder – I like to use the granulated garlic powder as I think it has a cleaner taste, but the powdered garlic will work too.
Salt – this boosts the cheesiness factor and a little can go a long way!
Spices (optional) – use dried herbs like oregano, basil, or thyme to amp up the flavor.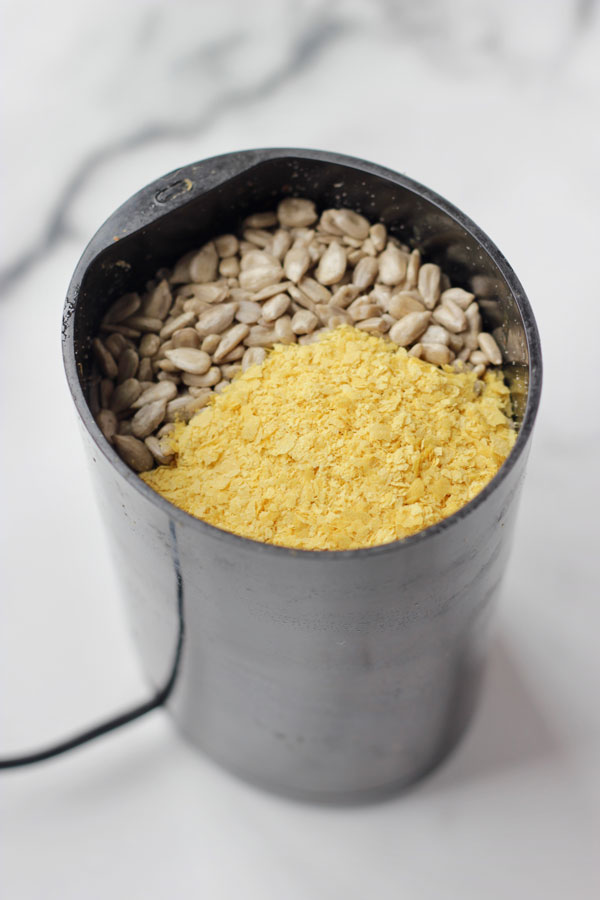 How to Make Vegan Parmesan Cheese
This Parmesan cheese is so quick to make that I almost hesitate to call it a recipe!  You will need a food processor or coffee/spice grinder to make this.  A coffee grinder is the perfect size for this recipe and I think results in a more finely "grated" cheese.
Start by adding all the ingredients to the bowl of a food processor or coffee grinder.  Next, process until desired consistency is reached. I stop when its about the texture of breadcrumbs.  That's it!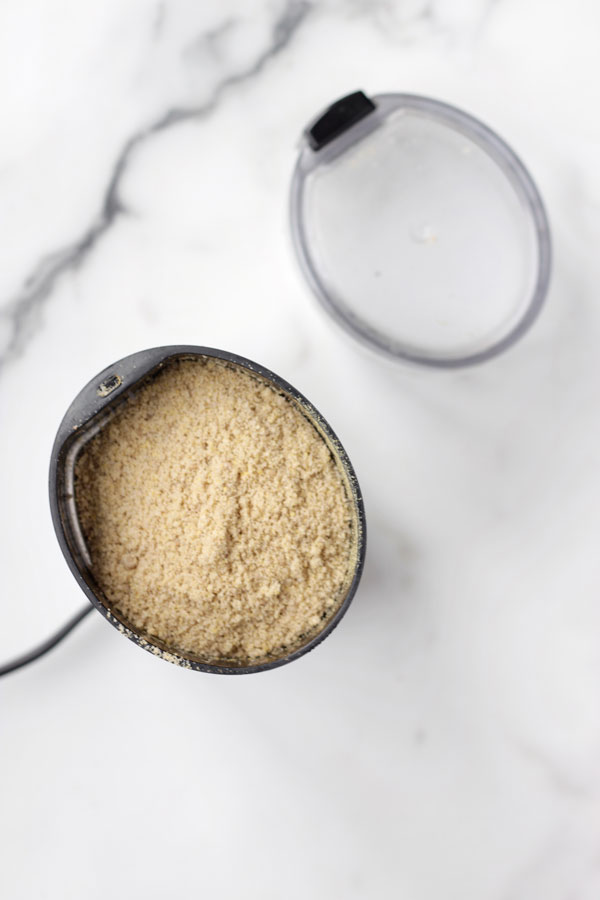 How to Store Vegan Parmesan Cheese
Nut free vegan Parmesan can be stored in an airtight container in the refrigerator for 2-4 weeks and in the freezer for several months.  This cheese has a long shelf life, but it's so delicious I bet you'll use it up before it expires!
How to Use Vegan Parmesan Cheese
Vegan Parmesan cheese is wonderful on almost anything you'd use real grated Parm on, but here's some ideas to get you started:
Sprinkled on popcorn
Sprinkled over spaghetti
What will you sprinkle your Parmesan cheese on top of?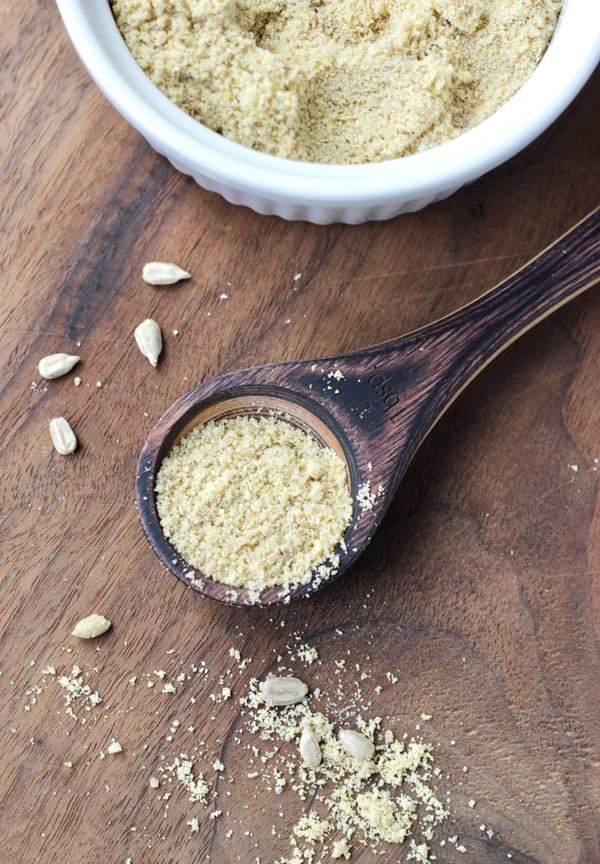 Disclosure: This post contains Amazon affiliate links that earn me a small commission, at no additional cost to you. I only recommend products I personally use and love or think my readers will find useful.