This post may contain affiliate links. Please read my disclosure.
If you're still looking for the perfect gluten free vegan Thanksgiving recipes, look no further! Below is compilation of recipes that are vegan, gluten free, and perfect for your holiday table!
Thanksgiving will likely look different for many of us this year during the pandemic. I know many people that are starting new traditions, or trying to hang on to old ones with some changes. But, no matter what may be happening with our traditions this year, food will continue to be a central theme. Food connects people and draws us together, and will continue to do so even during this strange time. It may look a little different this Thanksgiving, such as dropping a meal off for a loved one and waving from the sidewalk, but it will continue to bind us to one another.
Appetizers
Cranberry Jalapeño Salsa - This flavorful cranberry salsa features jalapeño, cilantro and green onion and is the perfect addition to your holiday appetizer table. Fresh cranberry season only comes around once a year, and this is the perfect dish to feature this tart and tangy fruit!
Side Dish Recipes
Maple Mustard Roasted Brussels Sprouts - Brussels sprouts and carrots are roasted with maple syrup and grainy mustard to create a sweet and salty glaze. This healthy fall recipe is the perfect side dish at your holiday table or any time of year.

Easy 10-minute Gravy- Does Thanksgiving exist without gravy? Probably not. This easy vegan gravy is smooth, creamy and ready in under 10 minutes. Pour over cauliflower mash, stuffing, grilled portobellos and more!
Main Dish Recipes
Wild Rice Stuffed Acorn Squash - Wild rice stuffed acorn squash is full of everything you're craving for Thanksgiving or a cozy winter night. Wild rice is combined with mushrooms, cranberries, shallots and sage for a hearty and delicious meal. Try it with gravy poured over the top to create an extra decadent dish.
Eggplant Rollatini - Vegan eggplant rollatini is an Italian inspired dish that is low carb and easy to make. Eggplant is roasted and then stuffed with tofu ricotta and baked in red sauce for an elegant and decadent meal.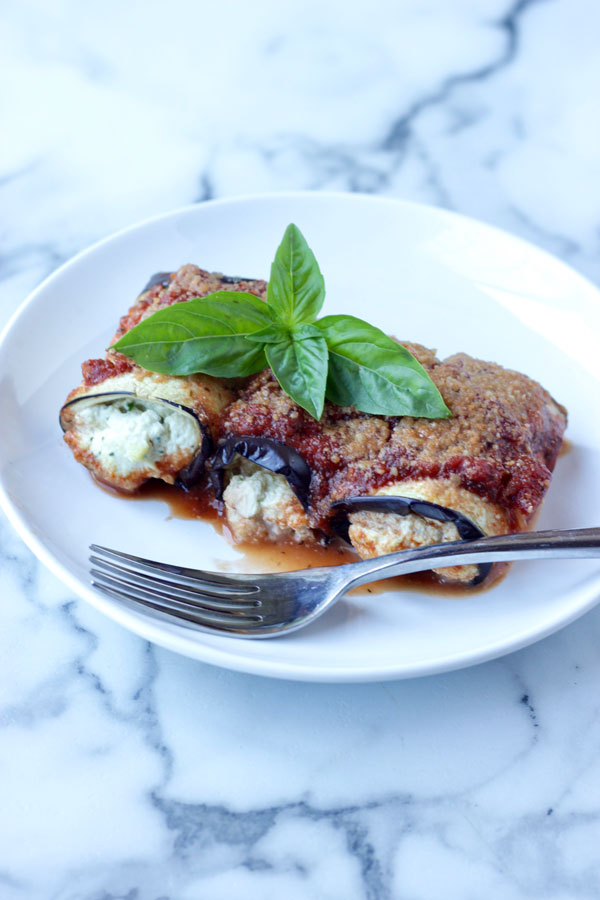 Dessert Recipes
Pecan Pie - No holiday table is complete without a good pecan pie, in my humble opinion. I have made many a pecan pie lovers out of this pie. This pecan pie is sweetened with maple syrup and coconut sugar and has a gluten free almond flour crust. You can feel good about adding this to your holiday table, and perhaps even having seconds. Serve it with dairy free coconut whipped cream for an extra decadent treat.
Maple Pecan Roasted Pears - Roasted pears make a light and refreshing dessert after a heavy meal. Serve these with coconut whipped cream and a steaming cup of coffee or tea.
What will you be serving at your gluten free vegan Thanksgiving table?